What to Do After a Car Accident with Injuries: 12 Steps to Take
The claims process for an auto accident begins the minute a crash occurs. The moments following a car accident can be incredibly overwhelming, especially if you've been injured. It's difficult to know what to do after a car accident injury and even more challenging to take action if your injuries leave you unable to move.
If you've been injured in a car crash, several important steps must be taken over the following days to secure your health and your right to compensation. After receiving medical care, reach out to a trusted personal injury attorney to follow our 12-step accident checklist.
1. Check the Extent of All Injuries
It's normal to be confused about what to do when you are injured in a car accident, especially if you've never been involved in a crash before. First, check on the well-being of yourself and your passengers.
If you have severe injuries, such as a broken bone, try not to move until emergency personnel arrive. If you've been in a minor collision, you still need to check for injuries—even ones that aren't immediately obvious. For example, you might notice cuts or abrasions on your arms, but the strained muscles beneath your skin's surface may not be as apparent right away.
2. Move to Safety if Possible
An auto accident can be even more dangerous if you or your vehicle are left in the middle of the road. If you can, move your vehicle to the side of the road. If you cannot move your vehicle, turn off your engine and turn on your hazard lights to alert other drivers that you are immobile.
In the event of a high-speed collision or head-on crash that has totaled your vehicle, do not move until emergency personnel arrives. Attempting to move you or your car when it is totaled can do more damage than good, so wait until law enforcement personnel arrive on the accident scene.
3. Seek Medical Treatment for Accident Injuries
Whether you've suffered minor car accident injuries or severe injuries, do not hesitate to seek medical attention. The stress and anxiety of the accident can release chemicals in your brain called endorphins.
Endorphins can mask pain symptoms, making you believe your injuries are not as severe as they truly are. Trust your gut and have emergency responders initiate medical treatment immediately.
If emergency personnel do not immediately arrive on the scene after your accident and you can move freely, call 911 as soon as possible. If you cannot move, ask a bystander or one of the people who witnessed the accident to contact the authorities for you.
Keep in mind that not all injuries present themselves immediately. Some injuries, such as those to the stomach or chest may not be apparent in the moments after a crash.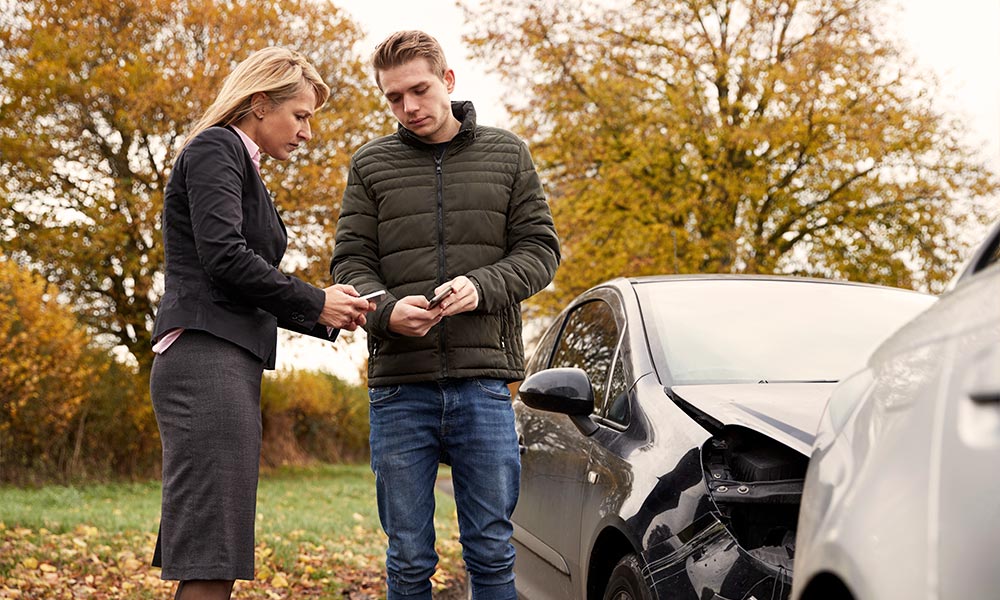 4. Exchange Insurance Information
West Virginia law requires that all drivers who are involved in an auto accident exchange insurance information. If you and the at-fault driver can communicate, exchange contact and insurance information while still on the accident scene.
Details to gather from the other party include:
Full name
Phone number
Insurance company
Insurance policy number
Driver's license number
License plate number
Vehicle identification number (VIN)
Vehicle make and model
If you cannot gather these details due to your injuries and have passengers who can help, have them initiate the insurance information exchange. If you are alone or the other occupants cannot gather details, you can seek this information in a few days using the contact information in the accident report.
Most importantly, do not make any statements or answer any questions from the other driver's insurance company without speaking to an accident attorney first. If you are contacted by an insurance adjuster for the other driver, do not admit fault. Instead, decline to discuss the accident claim until you consult with an experienced attorney.
5. File a Police Report
A police report is an incredibly valuable document if you decide to file a personal injury claim. Also referred to as a law enforcement report, accident report, and crash report, this document is an unbiased record of your accident. A police officer will speak with all present parties and eyewitnesses to make an initial judgment of who caused the accident.
West Virginia law requires all accidents that result in injury, property damage, or death to be reported to the police.
When possible, ask the police officers on the scene their names and badge numbers. You may require these officers as witnesses for your accident claim.
If you cannot speak with law enforcement on the scene, contact the local police department in the following days to ask where you can obtain a copy of the complete crash report. This document is free of charge.
6. Document the Accident Scene
If you can move freely around your vehicle after an auto accident, use your cell phone camera to capture images of anything relevant. You can snap a picture of the other driver's license plate and VIN, or skid marks next to the at-fault driver's car. Take as many notes about the accident scene as possible, such as present signage, speed limit, and weather conditions.
If you can move after a car accident, do your best to commit as many details of the accident scene to memory. When you're physically and mentally able, you can jot these details down to share with your insurance company or personal injury attorney. If you suffer from a loss of consciousness, do your best to write down what you can remember from before the accident once you awaken.
7. Gather Evidence of Property Damage
After a car accident with injuries, many view an auto insurance claim as a way to receive compensation for medical treatment only. However, a collision claim is also able to recover property damage and the costs of repairs. It is important to capture photo evidence of your vehicle damage and damage to other vehicles on the scene.
For instance, those involved in rear-end collisions typically take photos of their bumper and the fender of the at-fault party. Throughout the claims process, the insurance company will use these images for validation purposes.
If you cannot take these images on the scene of the accident, visit the repair facility where your vehicle has been taken. Most repair shops will allow you to document present damages for insurance purposes.
8. File an Accident Claim with Your Insurance Company
In the days following a car accident with injuries, it's important to file an accident claim with your insurance company as soon as possible. Your insurance policy may have requirements for how quickly after an accident you must contact them. Your insurance claim may be rejected if you fail to file the claim on time.
Once you're physically and mentally able, call your insurance agent to describe the circumstances of your accident. If you already have a qualified auto accident attorney, they can follow up with your insurance adjuster for you.
Remember that the insurance company is a business. They may try to reduce the amount of compensation they are willing to pay out to accident victims to minimize their losses. Keep in mind the things that you should and should not say to insurance when reporting an accident.
9. Follow-Up with Medical Care for Delayed Pain
Not all accident injuries are immediately apparent after a crash. Delayed injuries, like a brain injury, neck injury, internal bleeding, or a herniated disc, can take hours or days after the accident to appear. If you didn't visit the hospital or a healthcare provider immediately after the accident, seek out medical attention within the following days and adhere to your prescribed treatment plan.
Related Resources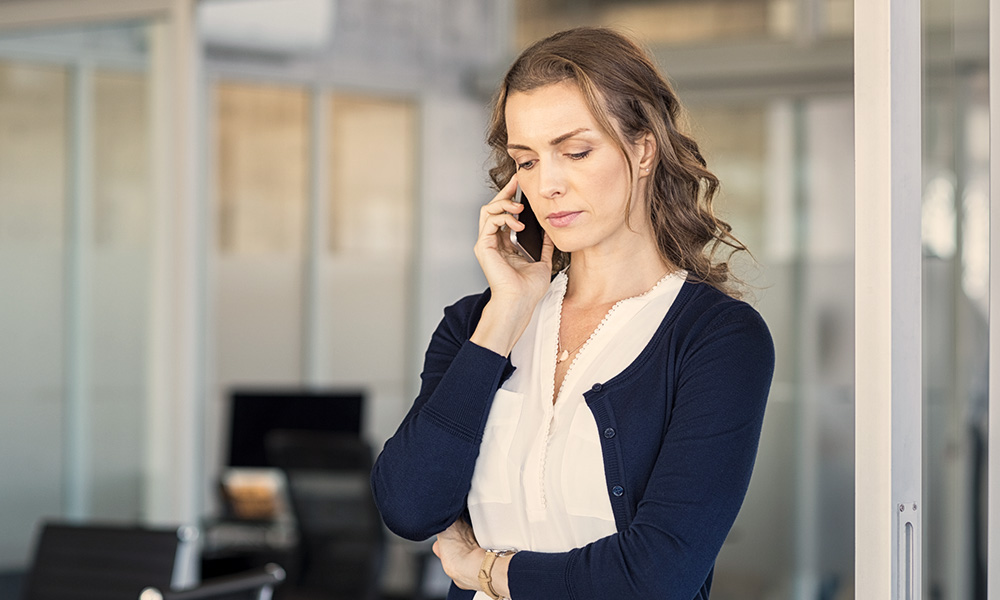 10. Contact a Car Accident Attorney
Contacting an attorney is not legally required after an auto accident. However, a car accident attorney can help gather evidence, itemize medical bills, and speak to the insurance company on your behalf. Your attorney can complete the legwork to document property damage and calculate repair costs for you.
11. Document All Injuries
If you want to move forward with an insurance claim, you will need thorough documentation of all injuries incurred from the car accident. This documentation includes a formal diagnosis from a medical professional and any prescribed medical treatments.
You will also need to document all medical expenses to receive the appropriate compensation. A personal injury firm can help with this task. Most importantly, you must gather all evidence relating to the injury for the claim to your insurance company and the at-fault party's insurance company.
12. Keep a Record of All Expenses
Aside from medical bills, you must also document all other expenses incurred from the accident. Additional expenses can include:
Lost wages
Cost of property damage
Transportation to and from doctor's visits
Transportation to and from physical therapy appointments
Any additional expenses relating to your accident should be recorded and provided to your attorney for compensation.
Do Accident Victims Need an Attorney for a Successful Lawsuit Settlement?
An attorney is not legally required for a successful lawsuit settlement; however, a knowledgeable lawyer is valuable during this process. A car accident lawyer will be familiar with the nuances of the courts and has extensive experience negotiating with insurance companies — something the average car accident victim does not have.
You only have one shot at an injury or lawsuit settlement, so you want to have the best chances for success. A personal injury attorney is well-versed in typical injury settlement amounts and can fight for your right to adequate compensation. Most importantly, they can do the hard work while you focus on recovering from your injuries.
Seek Legal Guidance on What to Do After a Car Accident Injury
The first few moments after a wreck can be scary, disorientating, and painful and it is common not to know what to do after a car accident injury. In the aftermath of an accident, you shouldn't have to handle an injury claim alone.
The Miley Legal Group focuses on the needs of our clients, allowing you to concentrate on healing from your injuries instead of worrying about your case. If you're wondering what to do after a car accident injury, contact us today for a free consultation.