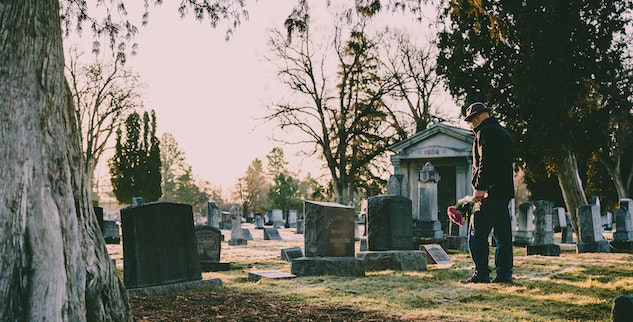 Understanding Wrongful Death Cases: Who Gets the Money in a Wrongful Death Lawsuit
Losing a loved one is an immensely painful experience, and when it happens due to someone else's negligence or intentional act, the emotional toll is compounded by legal complexities. In such cases, filing a wrongful death lawsuit becomes crucial to seek justice and ensure that the responsible party is held accountable. However, one burning question remains: who gets the money in a wrongful death lawsuit? In this comprehensive guide, we will delve into the complex aspects of wrongful death lawsuits, shedding light on the distribution of funds and providing valuable insights into the legal process.
At Miley Legal, our experienced wrongful death attorneys understand the delicate nature of these cases and are committed to helping surviving family members navigate the legal maze. If you need guidance and compassionate support during this challenging time, please reach out for a free case review.
Contact a West Virginia wrongful death lawyer from our law firm today.
Who Can Sue for Wrongful Death?
When a loved one tragically loses their life due to someone else's negligence or intentional act, it's only natural to seek justice on their behalf. In a wrongful death lawsuit, certain individuals can file a claim and receive compensation for the damages they have suffered. Generally, the immediate family members, such as the surviving spouse and children, have the right to bring a wrongful death suit. However, in West Virginia, only a personal representative, typically the executor or administrator of an estate, can file a wrongful death lawsuit.
It's important to consult with an experienced wrongful death attorney at Miley Legal to understand your specific rights and options under the applicable state laws. Our compassionate legal team is here to guide you through the process and ensure that your loved one's memory is honored through a fair and just resolution.
Who Gets the Money in a Wrongful Death Settlement?
When a wrongful death lawsuit reaches a settlement, it's natural to wonder how the funds will be distributed among the surviving family members. The distribution of money in a wrongful death settlement is typically determined by the court, taking into account various factors, including state laws and the specific circumstances of the case.
In West Virginia, only the executor of the deceased person's estate can file a wrongful death lawsuit. However, the decedent's surviving spouse, children (including adopted children and stepchildren), and parents and siblings can receive compensation from the settlement. Additionally, any family members who depended on the decedent financially at the time of their death may be able to seek compensation.
Navigating the complexities of distributing the settlement requires the experience of a knowledgeable wrongful death attorney. At Miley Legal, we understand the nuances of these cases and work diligently to ensure that the funds are distributed fairly and in accordance with the law. Our goal is to protect your rights and help you receive fair compensation while honoring the memory of your loved one.
What Damages Can You Recover in a Wrongful Death Case?
In a wrongful death case, the damages awarded aim to compensate the surviving family members for their losses due to their loved one's untimely passing.
While the specific damages may vary depending on the circumstances of the case and the applicable laws, here are some common types of damages that can be recovered:
Economic Damages: This includes medical expenses incurred before the person's death, funeral and burial costs, loss of financial support, and the value of the services the deceased person would have provided.
Non-Economic Damages: These encompass intangible losses such as pain and suffering, loss of companionship, emotional distress, and the impact on the quality of life.
Punitive Damages: In some cases, punitive damages may be awarded if the responsible party's actions were particularly egregious, serving as a form of punishment and deterrent.
At Miley Legal, our experienced wrongful death attorneys understand the intricacies of calculating damages and strive to maximize your compensation.
Do I Need a Wrongful Death Lawyer?
Losing a loved one due to someone else's negligence or intentional act is a devastating experience that can leave you feeling overwhelmed and unsure about the next steps. During this challenging time, seeking the guidance of a wrongful death lawyer can make a significant difference in your case.
A wrongful death lawyer brings the experience needed to navigate the complex legal process. They understand the laws, regulations, and statutes specific to wrongful death cases, ensuring your rights are protected. They can assess the merits of your case, gather evidence, negotiate with insurance companies, and represent your best interests in court if necessary.
Moreover, a wrongful death lawyer provides valuable support and guidance throughout the entire process, alleviating the burden on you and your family. They handle the legal complexities, allowing you to focus on grieving and healing.
At Miley Legal, our compassionate team of wrongful death lawyers is dedicated to providing the support you need during this difficult time. We offer a free case review to discuss your case and evaluate your options. Contact us today, and let us help you seek justice for your loved one.