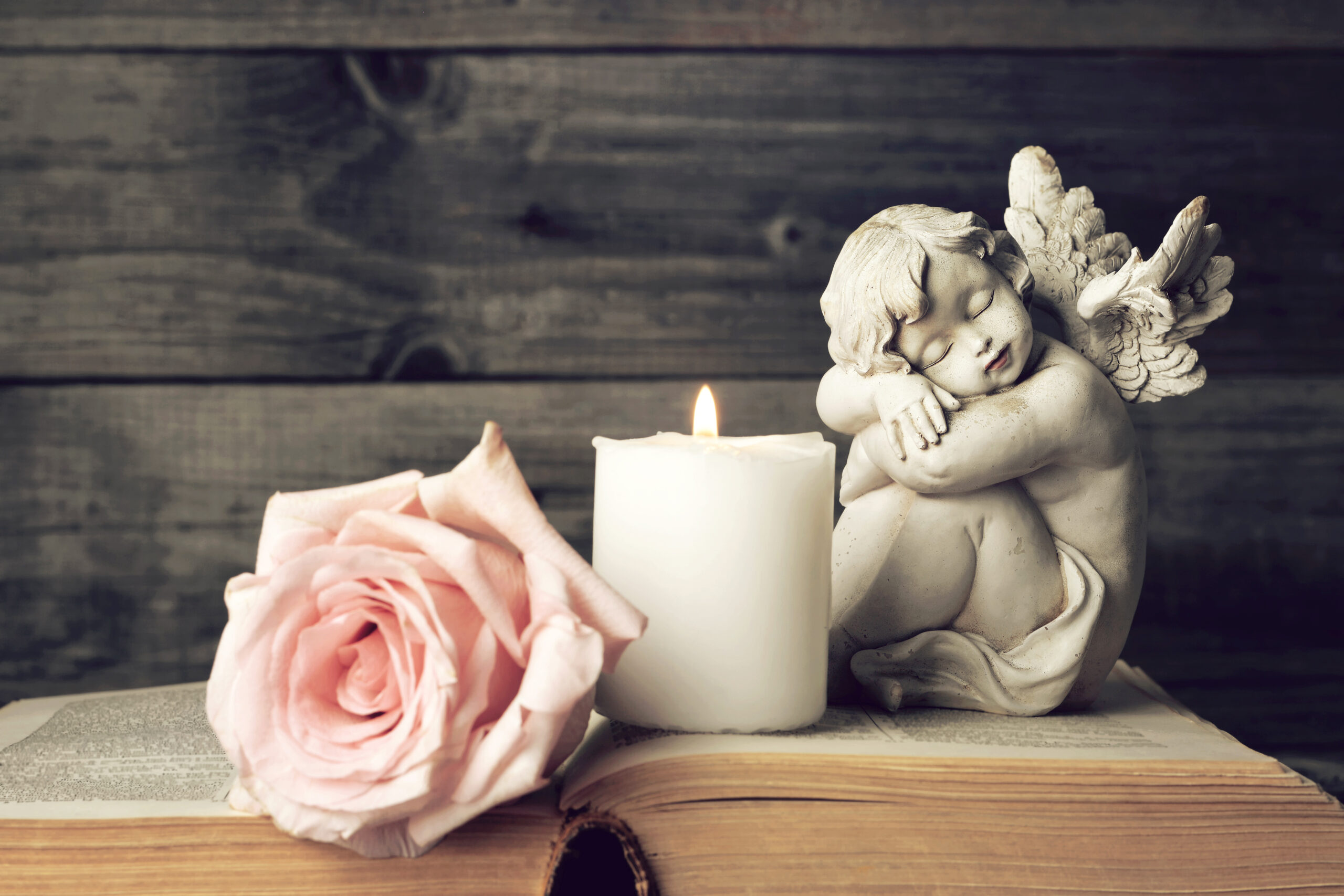 Who Can File a Wrongful Death Suit?
Family members, beneficiaries, and personal representatives can file a wrongful death suit against the responsible party to obtain financial compensation. Since the decedent can't file a lawsuit, another person must take legal action. Who that person is depends on the deceased's state of residency.
In the majority of states, a "wrongful death" of one person is caused by the actions of another. When such death occurs, the decedent's family is usually entitled to damages.
Family members often don't have a clear understanding of who can file a wrongful death suit because they may not be aware of their state's laws on who is entitled to file or how to start the process.
When an accident happens, the victim's relatives may not have sufficient knowledge to file the wrongful death claim properly, thus delaying the case and sometimes failing to obtain compensation.
By taking the time to learn about who can file a wrongful death suit and working with an experienced attorney on your case, it's possible to avoid mistakes and increase your chances of a positive case outcome.
What is a Wrongful Death Lawsuit?
A wrongful death occurs when one person's death is a legal fault of another person's actions. Each state has a set of laws related to wrongful death acts.
When criminal charges are brought against a person, who is guilty of wrongful death, the punishment can involve fines and/or imprisonment. However, the family of the deceased isn't compensated after criminal proceedings. That's why the family (or representative) can file a wrongful death suit in civil court to receive compensation.
A wrongful death lawsuit is a civil suit. By filing it, the victim's family can recover expenses related to the loss of the family member. They can include monetary damages like loss of inheritance and financial support, medical bills for the victim's treatment, funeral costs, burial expenses, legal expenses, and non-economic damages like:
Pre-death pain and suffering.
Loss of care, guidance, nurturing, and companionship which could have been provided by the victim.
A wrongful death lawsuit can be initiated after a variety of occurrences, from fatal automobile accidents to homicide.
State Laws Differ on Who Can File Wrongful Death Lawsuits
Different states have different laws concerning people who can file a wrongful death claim. These parties are:
A personal representative. In many states, including West Virginia, Alabama, Alaska, Connecticut, and Florida, a decedent's personal representative is the only one who can file a wrongful death suit. This representative is a person or a company, who is responsible for managing the decedent's estate.
Family members. Some states require the victim's family members such as a surviving spouse, adult child, adopted child, or the parents of unmarried or minor children to file the claim.
Distant family members. If the deceased was a single adult, some states allow distant family members such as siblings, grandparents, aunts, or uncles to file a lawsuit.
A domestic partner. Some states allow domestic partners or a member of a civil union to file a wrongful death suit.
Beneficiaries. Some states such as Hawaii, Maryland, and Virginia allow beneficiaries with inheritance rights to file the claim.
Other things that depend on the state law include:
In some states, both family members and personal representatives can file the wrongful death suit.
In some states, certain family members have first priority for filing.
In some states, the claim filing by prioritized parties is limited by time. If no prioritized party comes forward within a certain period (e.g. a year in Colorado) after the person's death, other parties get the right to do so.
The state law doesn't just differ on who can file a wrongful death suit. Laws also differ regarding the distribution of the compensation at the end of a case.
Compensation may be distribute to claimants in proportion to the incurred damages, according to the surviving family members' wishes, according to the terms of the will, or according to the state's laws in the case that the decedent did not have a will.
Generally, only one person can file a claim. If two or more eligible people do so, the court is likely to consolidate these claims into one.
Who May be Sued for a Wrongful Death?
A variety of parties can be sued for wrongful death. This includes people, companies, government agencies, employees, medical professionals, business owners, and family members.
A person, agency, or company can be sued for wrongful death if it occurred due to negligence or because of an intentional act. Common wrongful death suits are filed in the following situations:
Fatal car accidents
Medical malpractice
Homicide
The party to be sued for wrongful death is generally the person or an entity directly responsible for it. However, in some cases, parties that were involved indirectly can be sued as well.
For example, when considering fatal car accidents, a suit could be filed against the following parties depending on the accident's cause or circumstances:
Another driver
A contractor who built a faulty road
A restaurant that sold alcohol to the driver
Other parties involved in the accident
In cases of medical malpractice which end in death, some examples of parties who may have a suit filed against them include:
A doctor who made an incorrect diagnosis
Surgeons
Medical facilities
Other healthcare providers.
In homicide cases, a wrongful death lawsuit may also be filed against any accomplices in addition to the primary defendant.
Does Anyone Have Immunity to Wrongful Death Claims?
Yes, some parties can have immunity to wrongful death lawsuits.
Government agencies and employees may have sovereign immunity by default and family members may be protected from suits based on the doctrine of family immunity.
That said, some government entities may choose to waive their sovereign immunity for wrongful death suits. Some courts may also allow a victim's family member to bring a case against another member of the family depending on the circumstances.
While some parties and entities can have immunity to personal injury and wrongful death lawsuits, it's important to consult an experienced wrongful death attorney before giving up on a case. Without knowing all the details, it's hard to make a decision about the case's right to existence. Each wrongful death case is different and requires a unique approach.
What if the Deceased Person Had a Will?
Figuring out who can file a wrongful death suit also depends on the existence of a decedent's will. If the deceased person has a will but doesn't name an executor, the court usually appoints a personal representative to manage and distribute the estate.
In the majority of states, if a court appoints a personal representative then they get the sole right to file a wrongful death claim.
In cases where the will names an executor, filing a wrongful death suit can become somewhat complicated. If the executor named in the will isn't a family member, the family members don't lose the opportunity to file a claim automatically but they may need to go to court against the executor to gain the right to file the claim on the decedent's behalf.
What is the Time Limit for Wrongful Death Cases?
The statute of limitations for filing a wrongful death claim is usually two years from the time of death. However, it can vary from state to state. The time limit also depends on the details of the wrongful death case.
Although there are a few factors that may extend the filing period for your claim, many cases fall within the standard time limit. The statute of limitations in wrongful death cases should be taken very seriously and it is imperative to consult with a wrongful death attorney as soon as you can in order not to lose an opportunity for filing.
The following factors may extend the time to file a claim:
Discovery
The clock on the statute of limitations usually begins at the time of the victim's death but there are some cases when the countdown doesn't start until the victim's
For example, if the person died due to medical malpractice, which was discovered after the time limit passed, the family members or representatives could still file a lawsuit. The same holds true in homicide cases, which may take a while to prove.
Minor child
Surviving family members under 18 don't have the right to file a wrongful death lawsuit. If a decedent's child was under 18 when the death occurred, the court could allow the child to file a claim within two years after they reach adulthood.
Extensions
While extensions are uncommon, a court could grant one in some cases. For example, a wrongful death lawyer could petition for an extension if another party is responsible for delays in filing.
Is There a Limit to Number of Claims Filed by Family Members?
If several family members want to file a wrongful death claim, all of them may decide to do so. However, the court is likely to accept only one claim on behalf of the decedent.
This doesn't mean that one will be chosen over another. The court will simply consolidate all existing claims into one lawsuit. The damages will be distributed according to the state's regulations regardless of how many claims were initially filed.
How a Wrongful Death Lawyer Can Help You
When a wrongful death occurs, the victim's family may be entitled to damages to cover burial costs, medical bills, loss of support, and much more. Family members and relatives don't always know who can file the wrongful death suit and how to go about doing it.
Dealing with legal issues is rarely the priority of people who just lost a loved one. A wrongful death attorney can provide professional advice on what to do to recover wrongful death damages, how and when to file a claim, which state laws apply, statute of limitations, and much more.
An experienced wrongful death lawyer can handle the entire lawsuit and maximize your chances of recovering compensation for a wrongful death. For a free consultation and to learn more about how an attorney can help with your claim, contact The Miley Legal Group today using the form on this page.